ABOUT CARAVAN WELLNESS
Welcome! What is Caravan Wellness?
Caravan is reinventing the way you experience online wellness. Discover a whole life experience that will guide you from where you are today to where you want to be. Join the Caravan.
"Top-Tier Online Classes at Your Finger Tips."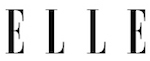 Discover the teachers, practices and techniques that can help you improve your whole personal life, business and health. Enjoy wide range of classes, challenges and rituals from Productivity, Confidence, Results and Mindfulness to Movement, Exercise, Dance, Pilates, Sleep, Energy, Chanting, Breathing, and Nutrition. Caravan offers a wide range of essential techniques and rituals that you need to practice regularly in order to reach your full potential.  Caravan's collection of classes, programs, challenges and rituals is growing fast and new content is added every week. All of the content is developed by experts and world-class teachers from NYC and LA.
Start your 7-day free trial here.
What online classes, techniques and rituals do you offer?
Get unlimited-access to a wide range of practices. Our classes, challenges and rituals are encompassed in our formula that is separated into categories of: Confidence + Productivity + Success, Sleep + Calm + Meditation, Yoga + Healing + Breathing, Mindfulness + Focus + Creativity, Fitness + Movement + Pilates, and Nutrition + Energy. Through this curated collection, Caravan focuses on the holistic side of wellness. If you want to learn more about our formula and member benefits, check here. 
How long is each class? what about music?
Each online class, challenge or ritual can range from 2-30 minutes. The average time per class is 5 minutes. Each class is designed to be quick, fun and efficient, and encompass the perfect amount of content and music for you to stay engaged.

Can Caravan also help my career and business?
Yes, absolutely. Caravan can help you get the strategies, tools and insights to lead in a more effectively, efficiently and mindfully way.
Can I try Caravan?
Yes of course. Get started with 7-day free trial here.
What devices do you support?
Caravan is designed to work on all your devices in your home, office or when traveling.
Available on:
Computers (laptops and desktops): Windows, Mac, Linux, Chromebook
Mobile devices (smartphones and tablets): iOS, Android
Is your platform mobile/app friendly?
Yes. Our platform is designed to be mobile friendly without a need for a mobile app. In order for you to quickly access Caravan Wellness website, please go to "Mobile Safari ->Share ->Add to Home Screen" and easily add a website shortcut to your iPhone home screen (exactly like an app).
Who is the support team?
Caravan's wellness team manages each member's journey and is here to support you. If there are any questions or if you wish to upgrade your membership or become an ambassador and help the mission, please don't hesitate to reach out to us.
If you would like to change your password, preferences, credit card information or any of your account settings, click here.
This site uses cookies to provide you with a great user experience. By using Caravan, you accept our use of cookies. To learn more, including how your data is protected, please review our privacy policy.
CAN I HELP OR PARTNER WITH CARAVAN?

Love it. I want to share with friends and help the mission?
Yes! Please support us on social media, or share with friends and earn rewards.
If you would like to gift Caravan to friends and family, check here.
If you would like to share Caravan with your followers and friends, check our supporters, affiliates and ambassadors reward program here.
If you are interested to learn more or discuss a partnership please email us.
Caravan for my students, employees or clients?

Absolutely! We love working with organizations and offer multiple engagement options.
One of our offers is to create Caravan Wellness membership for each employee/client/student and give them access to our existing exclusive wellness learning content. We can also create custom-branded videos that your company/organization can use for your own purposes as a gift, reward or unique content in your own space.
We offer modern and holistic corporate wellness related programs, as well as unique wellness campaigns.

To learn more, click here.
Check our Caravan for Work page here.

Brand collaborations and Media requests
Caravan is designed for collaborations. For any partnership requests, use of our exclusive video content, branded consumer collaborations, wellness events, community and social media campaigns, customized digital content request or media interview, please email us (include organization and/or publication name and website URL).
Check our Media page here.
Check our Partnerships page here.
Can I try Caravan for work?
Yes of course. We offer free trial for individuals and organizations that would like to explore our services and/or discuss a partnership. Please email our team to get free trial or to schedule a demo, we look forward to discussing with you.
Check our Caravan for Work page here.

OUR TEACHERS
Our teachers are experienced, talented, knowlegdable and caring. We deeply appreciate their contribution to our mission. Each teacher is passionate about her/his practice, and dedicate their time and efforts to helping individuals and organizations like you.
If you would like to inquire about any of the teachers on Caravan, please include the name of the teacher, your purpose with your location and contact information.
We are always looking for talented, spirited and interesting teachers, if you would like to suggest yourself or recommend someone, please include the name of the person, location, experience, training and type of practice.
SUBSCRIPTION + MEMBER SUPPORT
How much is it?
We have two different subscription options. Our monthly subscription is $19.99 USD, and our annual subscription is at a rate of $9.99 a month, billed annually $119.88 USD. Please check if any special offer or discount may apply to your subscription. Each subscription renews automatically and the subscription renewal can be canceled at any time.
Click here to learn more.
Is there a free trial?
Yes, we offer 7-day free trial to our annual subscription plan. We are certain that you would love our content and enjoy your better self-care journey with Caravan. You may cancel at any time during your free trial and you will not be charged. Click here to start your free trial.
What are the member benefits?
You deserve better self-care. We offer you flexibility, variety and support when working towards your goals. Enjoy your unlimited-access to our ever-growing library. Discover challenges designed to assist you with achieving your goals, as well as express-sessions and rituals that you can use on a daily basis for boost and relief.
If you want to learn more about our formula and member benefits, check here.
Physical activity and medical disclaimer
Caravan Wellness is not a health care or medical device provider, nor should our services or any information on our site be considered medical advice. Any advice or other materials in our services or on the site are intended for general information purposes only, and they are not intended to be relied upon and are not a substitute for professional medical or mental advice based on your individual condition and circumstances. If you have any medical or health conditions or are thinking about starting an exercise program or engaging in strenuous or unusual physical or mental activity, you should consult your doctor first. To learn more, click here.

Manage subscription: If I need to amend/cancel my subscription?

We would really appreciate your feedback, as we intend to continue to build Caravan to be an amazing resource for everyone. Please remember, we expect to add many new classes, techniques and rituals every month.
If you have to cancel your subscription, we will be sad to see you go and hope that you will continue to follow us and support us. To cancel or amend your subscription please email us at least 48 hours prior to your charge date or renewal date, to successfully process in time.
We do not issue refunds or credits for requests that are made after you have been automatically charged. No refunds or credits are issued for partial subscription periods and accidental purchases. To learn more, click here. Please include in your email the following: "I hereby give notice that I would like to cancel my subscription". Also include your full name (person on the billing information if different from the user) and the account email address and billing address.
If your cancelation is due to certain content or features that you would like to see, please email us and include your feedback, so we can improve the experience for everyone.
If your cancelation is due to lack of sufficient payment resources, please email us so we can get your feedback, as well as explore offering you a special economic hardship discount.
Love it! How can I invite more people to try Caravan?
That's awesome. Please check the rewards we offer for support of our mission here.
Love it! Is there a gift option? can I send it to my family and friends?
Yes of course, check here.
Enjoy your journey with Caravan.
Find us at [email protected]
With warmth,
Caravan